A simple WordPress community plugin
Create a social network on your site & present your community with a refreshing way to interact. Community Board allows your users to share their views with the rest of the community. Build a social wall, user wall or community board.
Allow users to submit wall posts and comment or like/dislike each other's posts. Build your own social network today.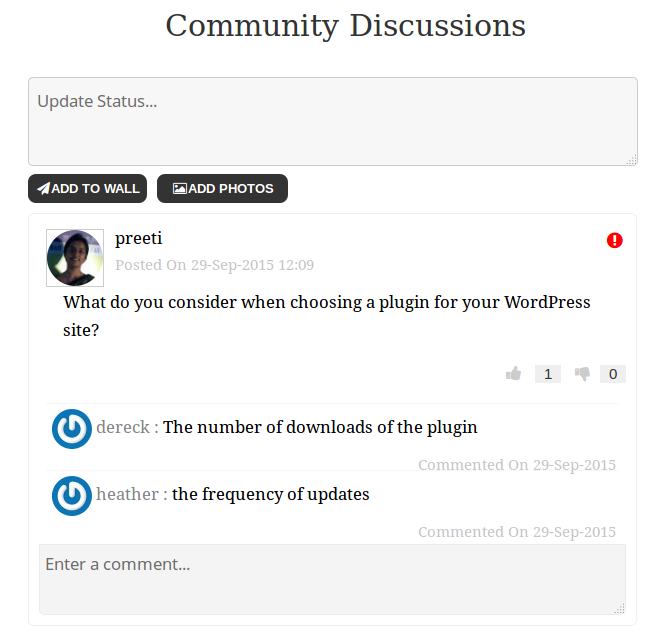 Why should you get Community Board today?
Enhance user engagement on your WordPress site by creating a social wall for your users where they can interact with each other. Create a social wall/community board on a page/post to act as forums on your site with like/dislike buttons. Read on for the list of exciting features…
Key Features:
Supports texts as well as images
Allows users to like/dislike comments
Lets users reply to a comment
Allows users to delete their posts and comments
Lets you decide the number of posts/comments to display on the board
Highly intuitive and user-friendly
Customizable title for the board