Real-time tracking of your blog posts using this traffic counter plugin.
Plan your content with these quick stats and chalk out a strategy for a higher ranking. Get an overview of the post hits including an option to see views between a specified period too.
An intuitive stat counter that lets you feature the post with most hits highest in a front-end widget.

Features:
Count of number of views for each post is displayed
A widget to show the number of visits for each post can be added at the front-end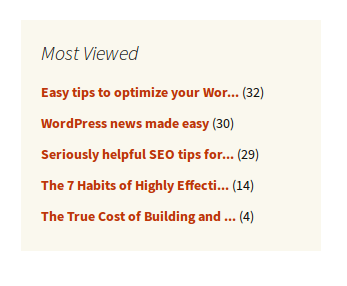 'Exclude bot views' in the settings

Number of views between specified dates can be viewed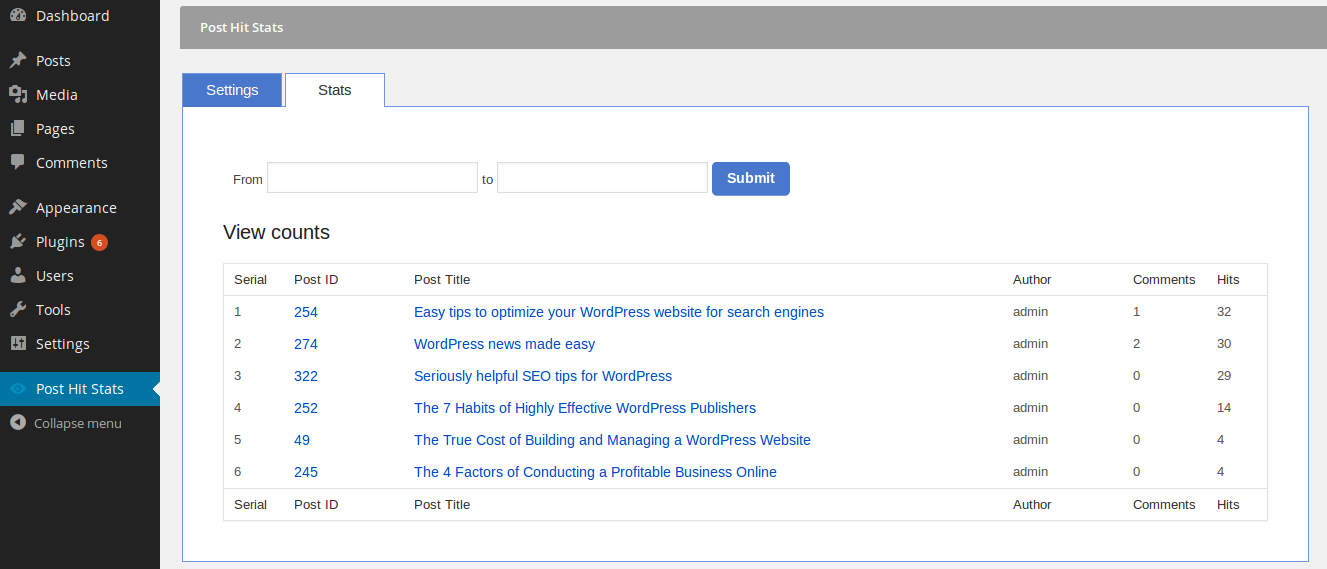 'Hit counts' list added at the dashboard posts