Allow your visitors to share your content flawlessly. Let them make your content go viral. But how? Simple, display attractive social media sharing buttons through our Ultimate Social Media WordPress Plugin.
Ultimate Social Media will allow prompt and painless inclusion of social sharing sites like YouTube, Facebook, Twitter, LinkedIn, Google+, Pinterest, Feed with customized icons and features to all your posts, pages, and custom post types.The most effective way to increase the number of visitors on your WordPress site - Ultimate Social Media Plugin.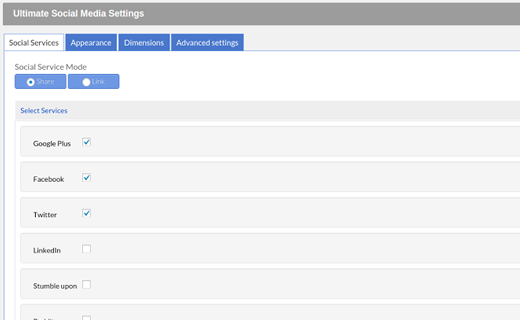 Share your Content on 8 Social Networking Websites
Give your user options to choose from 8 social networking websites, namely YouTube, Facebook, Twitter, LinkedIn, Google+, Pinterest, Feed.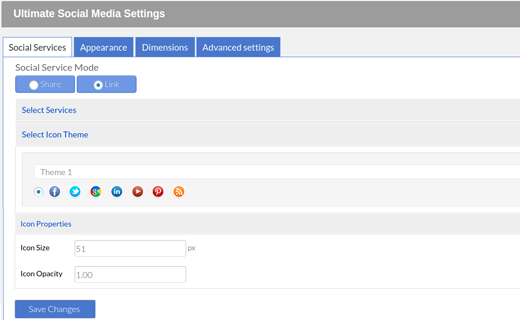 Super Convenient Configuration
The social media buttons which you want to include can be installed, activated and chosen from the list. Enter by a click or by entering the link with the two Social Service modes available:
'Share' and 'Link'. Also, select various themes for the social media icons to be displayed on screen.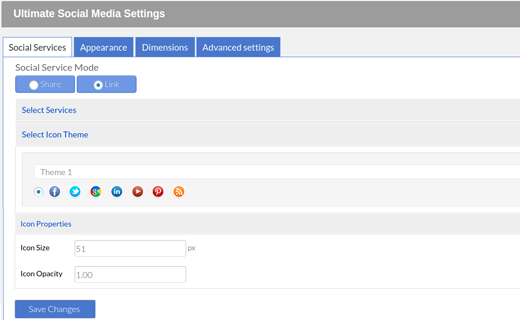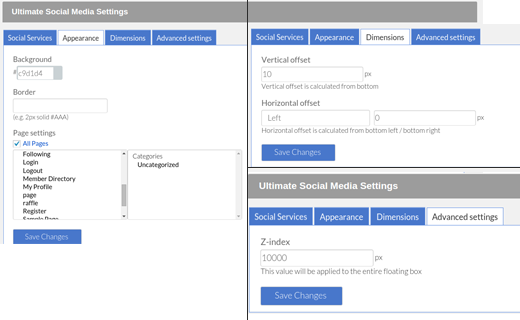 Define the Style of your Page
Incorporate beautiful, floating, responsive, smooth social media links into your website.
Adjust size, position, and color from the various setup pages.
Key Features
Select Social Media Icons from 20 Icon Styles
Share Content on more than 8 Popular Social Media Platforms
Floating Icons with Screen Navigation
Flying Animation Support
Change Icon Size and Opacity to suit your theme
Set Border and Background to match your theme
Responsive Social Media Icons – Users can share content with their mobiles too
Place the Icons anywhere you want on Screen