Using Slide you can grab visitor's attention, use it for marketing purpose, and promote your products and services.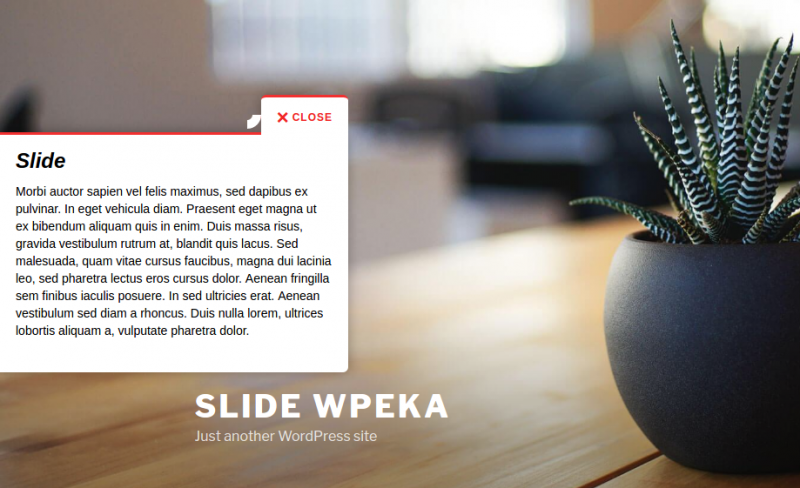 Use Slide In PopUp (Slide) to create engaging marketing messages to grab your user's attention. It is a perfect solution to annoying pop-ups.
Create content with slide effect and place them to show up from any or all the four directions of your website. They slide in smoothly creating a beautiful effect.
Give slide effects to images, related posts, ads, MailChimp subscription forms and custom calls to action. Utilize the slides smartly to show important messages to maximize conversion.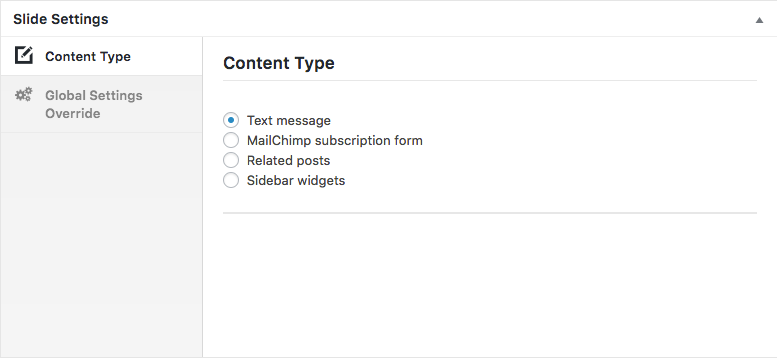 Multiple Designs
You can choose from light or dark, rounded or minimal, and a wide range of other options to make beautiful slides having an impressive appearance. You can always use custom CSS to make the design of your slide unique!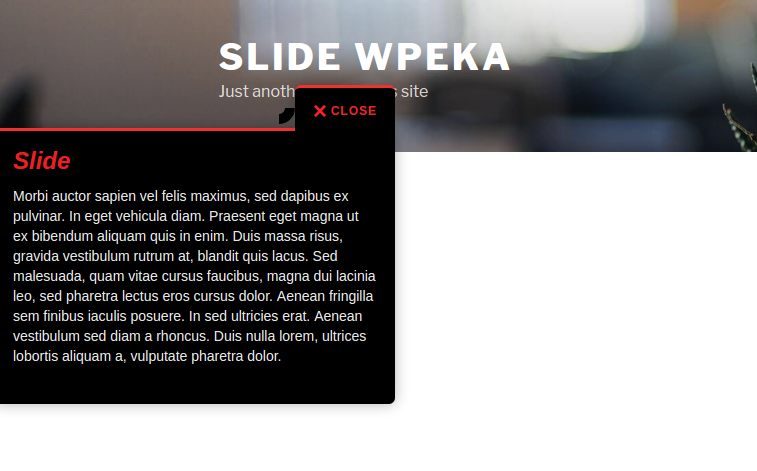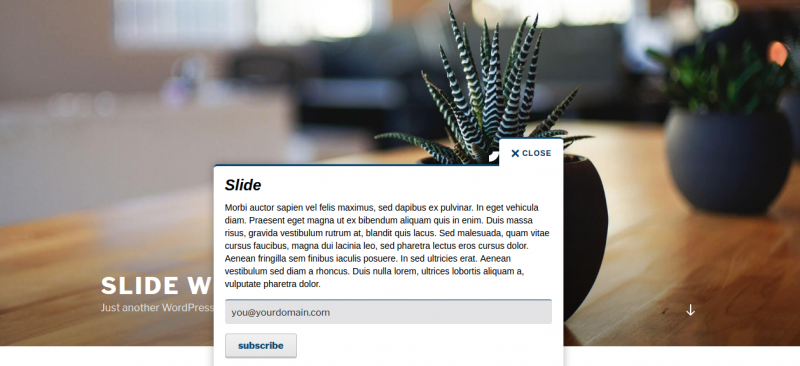 These are just the tip of an Iceberg. You can create many more designs!
Perfect Trigger Timing
From the 'Behaviour' option you can control the time of appearance of your message. You can choose whether the message should slide away on its own or any user interaction will be needed to close the message.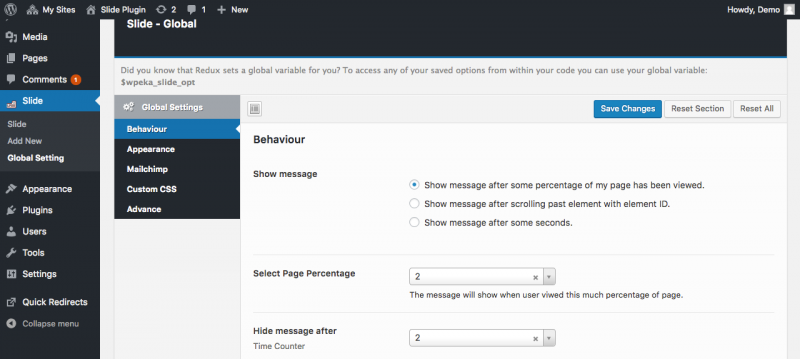 Other Features of Slide Plugin
Forget annoying pop-ups, promote products using beautiful slides!
Grow your subscriber and mailing lists by presenting subscription forms smartly
Integrate your MailChimp list
Finish off your post with a display of custom message
Condition based messages
Toggle styling control
Various positions to reveal such as left, right, top or bottom
Time delayed messages
Use shortcodes in promotional messages
Create a Slide from widget data
Updates
Version 1.0 (10.5.2017)
============================
- Initial Version of Slide WordPress Plugin.