WP Local Plus is a simple directory plugin for WordPress which provides the ability to become an authority within your niche by providing crisp, updated and detailed information about all the related local business listings.
 Top Features
Auto Generate
You can auto-generate the business listings. This saves a ton of time and you can set up your local business directory quickly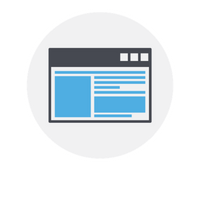 Enhance content
You can enhance your business directory listing by displaying local deals and discounts offered by the business owners

Detailed Data
Provide an in-depth detail about business listing by providing its location, reviews, website, map, etc.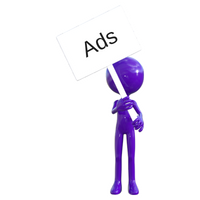 featured ADS System
The display featured ads on your local business directory website and earn money. USe WPAdcenter to do so
WPLocalPlus is an Automated Business Directory WordPress Plugin to easily create local business directories.WPLocalPlus has got the ability to build local communities like bakers in Los Angeles, carpenters in New York etc
Let's check out these amazing features of WP Local Plus - Business Directory WordPress Plugin:
Auto Generate local business listings
 Auto Updates Business Listings
Enhance Content with local deals and discounts offered by the business owners themselves.
Business Search functionality- to search for reviews and deals.
High Powered Searched Tool shows the most relevant local results possible.
Detailed Data about business listings (location, website, reviews, maps)
Full Google Maps Integration
Featured Ads system - They work best with WP AdCenter - Advanced Ads Manager For WordPress.
New feature to get the business list from zip code of the city
WP AdCenter is the Complete Advertising Management Plugin for WordPress.
---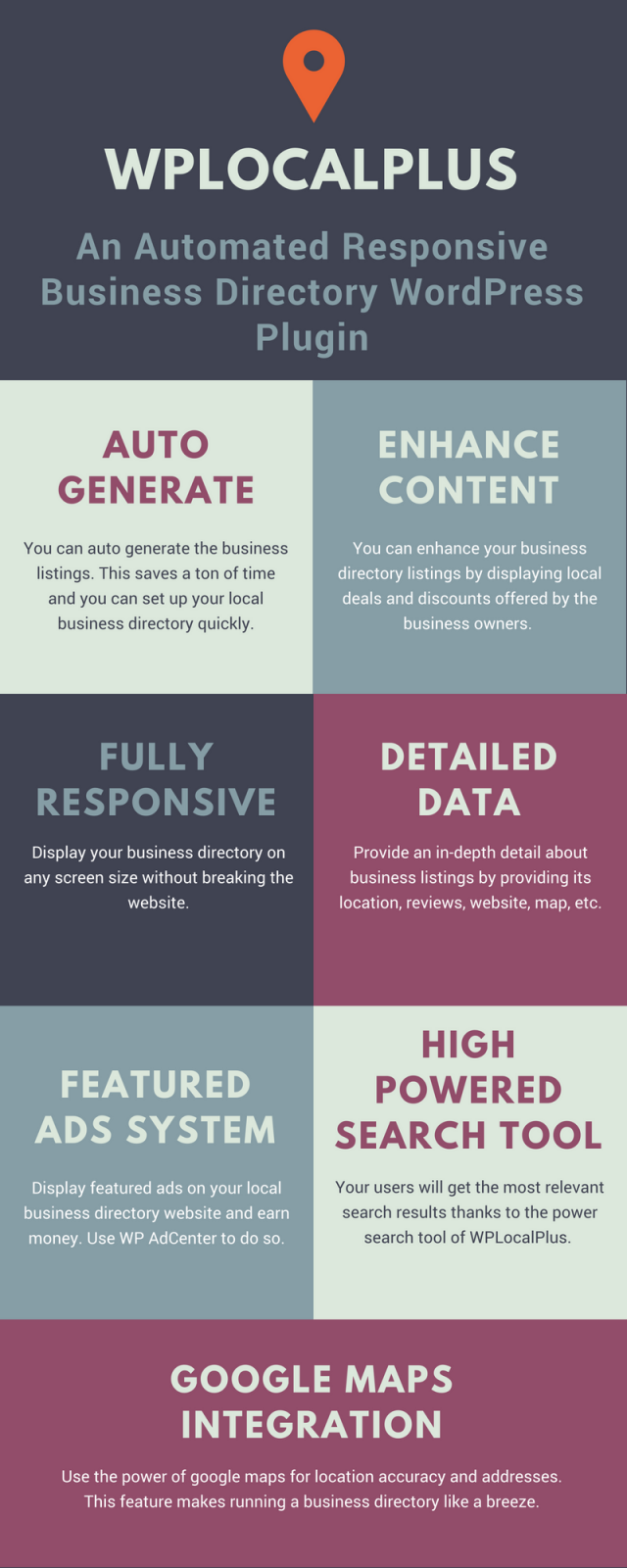 You can create high-powered customised business listings with LIVE LOCALDATA in minutes!
---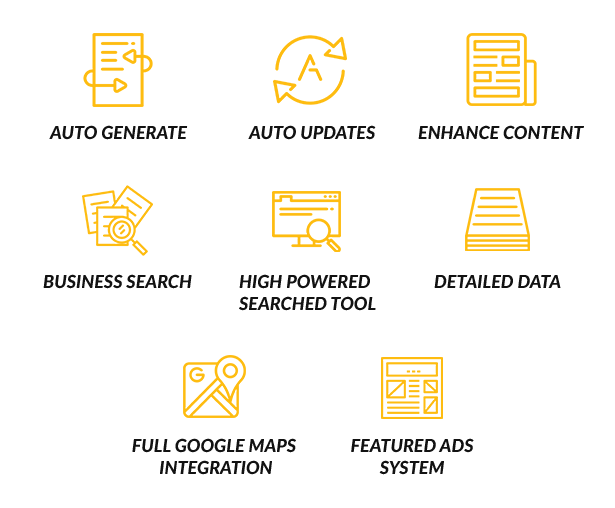 TESTIMONIALS

I have been using the WPLocalPlus for about 3 weeks now and find it to be one of the best plugins out there. It makes it so easy to build your site or use it as an add on to your existing site. I have to ask for a couple of minor changes and they were taken care of very quickly. Support has been great so far. I would highly recommend this plugin to anyone to add reviews to their site.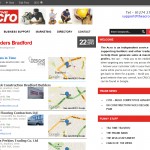 We used the WPLocalplus plugin to create our own business directory covering every town in the UK with 4 categories per town. Each page was generated by adding a search phrase, copying a shortcode onto the page then saving. We considered a free directory plugin but if we did that we would have to enter the data in ourselves.
Using this plugin meant that our site was fully functional and populated with good data before we offered paid entries. We ran into an issue with the order of manual listings and in less than 12 hours the support team got back to us. Rather than giving us instructions they simply made the changes for us and sent an updated version of the plugin.
The after purchase support was much better than expected. We have since used this plugin with a number of other sites and they are all generating additional traffic and revenue. This is an excellent purchase in my opinion and it is very rare that I pay for plugins.

I searched high and low to find an easy WP Directory Plugin to help me create niche websites. It was futile to search until I came across WPL OCALPL US and then there was no looking back! US CANADA & International Version ALL in ONE. WOW!
It is an extremely flexible and versatile tool which installs without any fuss or hard work on your WordPress installations and then can turn your website into a full-sized yellow page directory! As for the customer service and after sales support. it is PAR EXCELLENCE!
The support staff although working in India Time Zone are very quick to respond and provide the solution without delay! I love them! I have never across such an eager enthusiastic team of experts ready to help you with whatever they can. TOP Product Best Service! What else can you ask for? Buy WPLOCALPL US Developers Version and give it a spin... I bet you won't regret it
---
Note: You can display Responsive WordPress Business Directory Listings on different pages by using Shortcodes.
What has WP Local Plus - WordPress Business Directory Plugin got to offer us?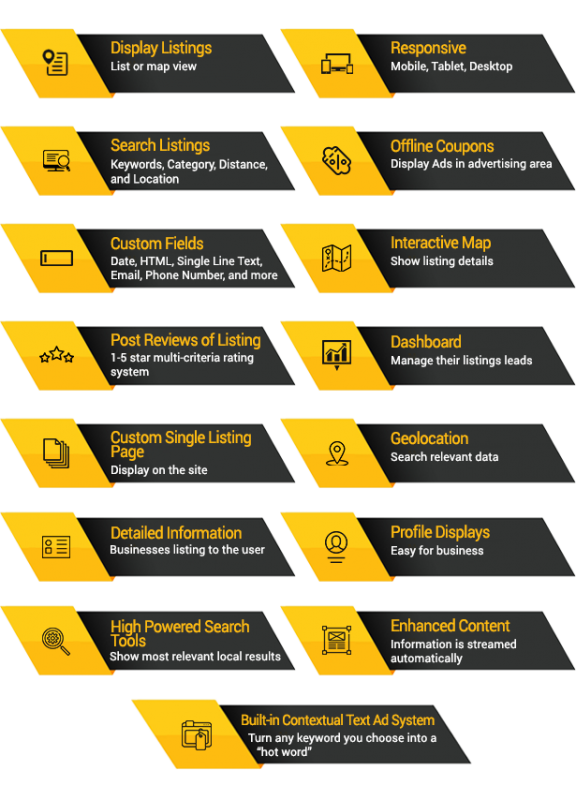 ---
You can create local directories in 3 different editions
1. US Edition - buttons
2. Canada Edition
3. International Edition
---
Complete List Of WPLocalPlus Features: 
1. Auto Generate
2. Auto Updates
3. Enhanced Content
4. Business Search
5. High Powered Searched Tool
6. Detailed Data
7. Full Google Maps Integration
8. Featured Ads system
9. Display listings in list or map view
10. WPLocalPlus refreshes this content dynamically.
11. Responsive
12. Search listings by keywords, category, distance, and location
13. Custom fields with visual form editor
14. Interactive map - show listing details.
15. Post reviews of listings with 1-5 star multi-criteria rating system
16. Dashboard for users to manage their listings leads
17. Custom single listing page tabs
18. Display reviews
19. Geolocation
20. Detailed Information about Businesses Listing To The User
21. Easy Display Profiles For Business
22. High Powered Search Tools
23. Enhanced Content
24. Built-in Contextual Text Ad System
---
Get an edge over every competitor blog with this business directory WordPress Plugin.