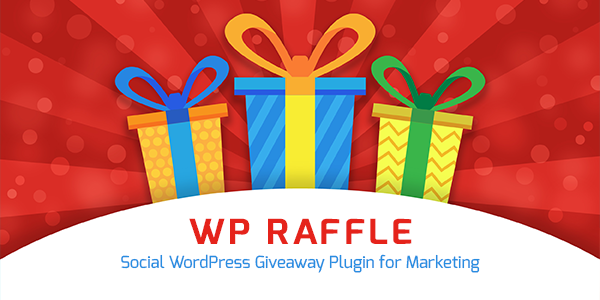 The Best way to encourage subscriptions is by giving them with giveaways.
Go Viral with the ultimate WordPress Giveaway Plugin
Zoom Your Social Marketing by offering a giveaway for tweets, shares, likes of your WordPress site, product or services.
What's in it for YOU?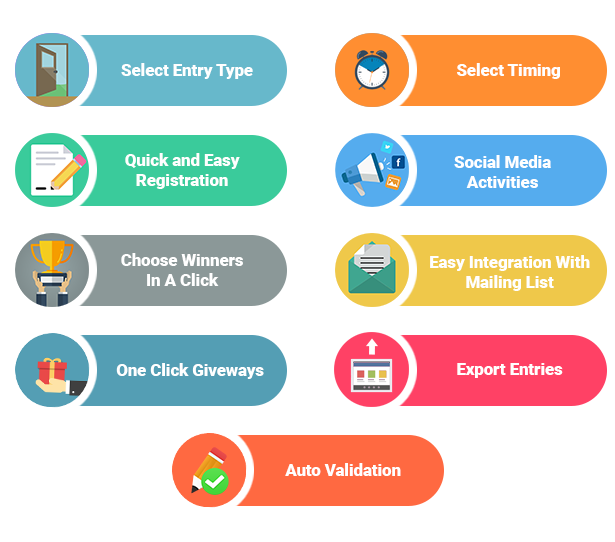 Setup Awesome Giveaways on your site within minutes with WP Raffle.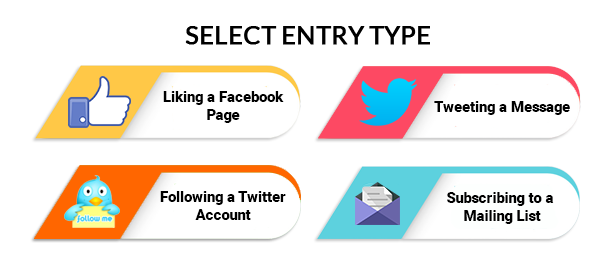 WP Raffle is a great way to let your community know that they are appreciated. 
Easiest way to give a giveaway!
Start building your community with WP Raffle.
Complete List of WP Raffle Features:
1. Select entry type
Select any one option for users to enter the contest
Options available:
- Liking a Facebook Page
- tweeting a message
- Following a twitter account
- Subscribing to a mailing list.
2. Add visitor data in any Mailing Software.
Integrate with Mailchimp, Campaign Monitor and Aweber.
This will lead to the easy compilation of all the visitor database information for future reference.
3. Easy Setup for social media
Get more likes and share on facebook fan page.
Gain more twitter followers and increase your subscribers mailing list.
4. Select timing
Select start and end time of the contest.
5. Export Data
Export the entire list of participants and entries to the Mailing database once the giveaway is over.
6. Auto validation
Of Facebook and Twitter URLs which participants will add
7. Winners can be Chosen in a Click
From all the registrations that are done for the Raffle, you can get a winner automatically or manually.
8. Add Multiple Prizes
Add multiple prizes for a single giveaway.
9. Quick and Easy Registration Process
For any of the website visitors, it will be extremely easy to register for giveaways and in turn also promote your site on various Social platforms.
10. Easy Setup
Few clicks setup procedure
11. Track Participant entries
Track detailed stats of the participants.
12. Setup Giveaways
Through WordPress admin dashboard.
13. Complete new layout
Makes the plugin much better
14. Add Giveaways with one Shortcode -
just one click process to send giveaways.