WP AdCenter
Advanced Ads Manager Plugin For WordPress
WP AdCenter is an Advanced Ads Manager Plugin For WordPress.It helps you to control every aspect of the advertising on any WordPress powered website. Automate your income - Let Advertisers signup, place their banners & pay with PayPal.
Top Features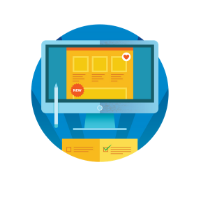 Unlimited Ad Zones
Have as many Ad Zones as you want on your WordPress website – Ad Zones helps display the banners advertisement on your site. The Ad Zones can one banner at a time that rotates, or the can hold multiple banners which display at the same time.
Unlimited Campaigns
A campaign is one set of banners running within an Ad Zone – create as many campaigns as you like so you can carry out testing to see which is the most effective. You can set automatic start and end dates for your campaigns.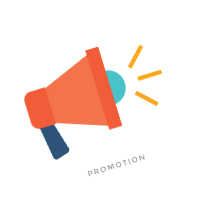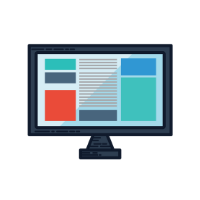 Easy Ad Zone Placement
We offer 3 methods to place the Ad Zones into your WordPress theme.With a Shortcode – Paste a Shortcode in any Post or Page Into Theme Files – Paste a PHP snippet anywhere in your WordPress Theme With a Widget – Drop a widget anywhere in your theme where they are supported.
Easy to Add your Media
You can easily place your Google AdSense banner or AdSense code or any other kind of media using the easy add a banner screen, upload one from your computer, link to a banner online or simply paste in the code your ad network has given you.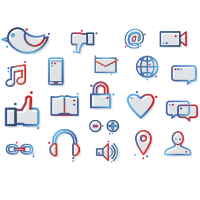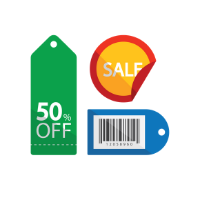 Offer Advertising for Sale
Offer advertisers the opportunity to purchase advertising directly on your site, simply create what packages you would like to offer – either time-based (eg monthly) or impression based. Then drop a shortcode into a page on your site and WP AdCenter will create a signup form for advertisers.
Detailed Statistics
You can view a graph for the statistics for every campaign you create, the graph shows impressions and clicks on the same chart so you can compare. You can easily download the chart as an a.PNG file or print it from the stats screen.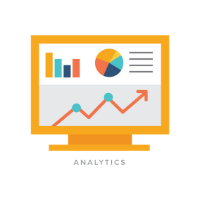 Full-Features
Detailed statistics of your ads
Automatically collect payment
Get full control with campaign scheduler
Fully responsive
Unlimited campaigns
No limit for ad sizes
Track your CTR
Export your campaign data
---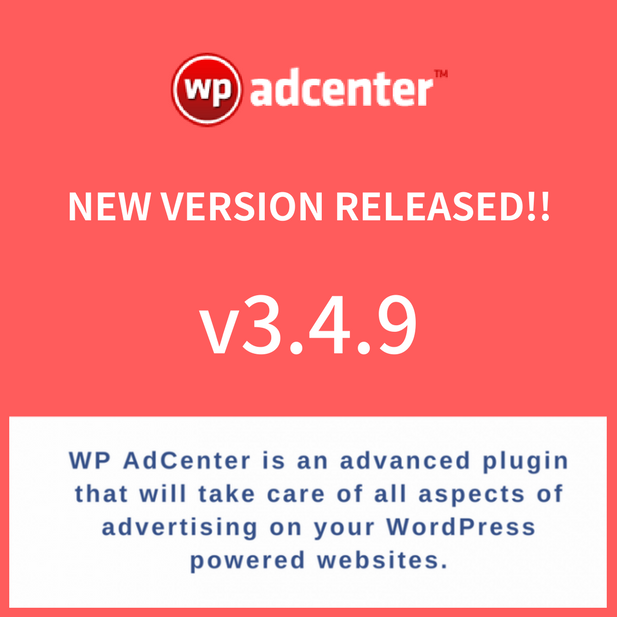 ---
What's so good about WP AdCenter?
WP AdCenter is a simple ad manager plugin for your WordPress Site with some features mentioned below.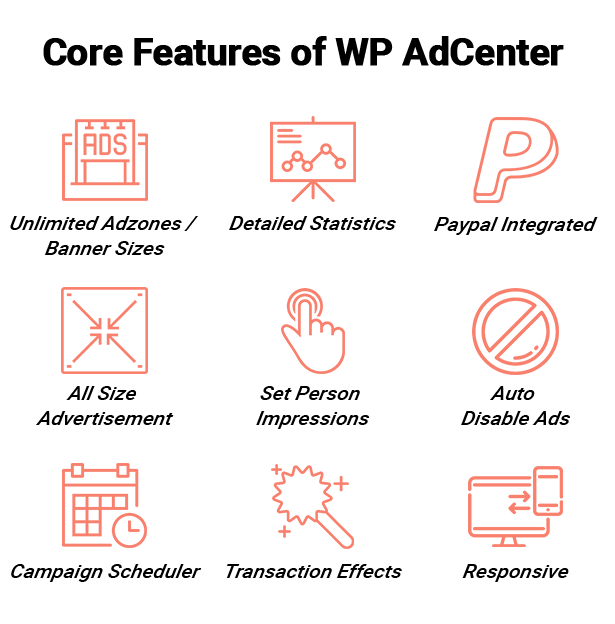 And more...
---
Basic Question:
How to monetize traffic on your WordPress site?
WP AdCenter with its advanced ads management system helps you to convert your traffic into your daily revenue. You can post ads in size and place of your choice with no restriction. One of the important features on WpAdCenter is that it provides detailed statistics for every campaign you create. Which helps you in analyzing your progress.
So let's monetize your WordPress Website with WPAdCenter now.
So let's monetize your WordPress Website with WPAdCenter now.
---
Run your various advertising networks like:
Advertising in the form of affiliate banners
Google Adsense
Chitika
You can also offer advertising spots for sale on your site – it's all possible with WP Adcenter.
---
Complete Features List Of Advanced Ads Manager Plugin For WordPress:
1. Automatically Collect Payment
Advertisers can pay online using Paypal IPN, you will receive an email notification when an order is received and you can choose whether to accept or deny it.
2. Advertisers Can View Their Stats Online
Once you approve an advertisers order, they will receive an email with a username and password and they can log in to your site and check a graph of their stats so they can see how their campaign is going.
3. Set person Impressions –Set no of impressions per person
4. Auto Refresh your ads on a page
5. Transaction effects – Add different effects to your ads like -fadezoom, blindX, blindY and many more
6. Enable impressions – Set impression counts for ads
7. Paypal Integrated - Accept payments from the dashboard
8. Responsive – Mobile and desktop
9. All size advertisement – Choose any size of your choice for you banners
10. Check stats to know how each advert is performing
11. Complete stats – yearly, monthly, daily
12. Click – Through – Rate – Track the no of times the banner is clicked
13. Camping Schedule – Select proper time to schedule the campaigns
14. Exports of statistics – Export an Excel sheet of statistics report
15. Multiple banners per AdZone
16. Show multiple ads at a time in a row, column or grid
17. Auto – Disable Ads - after they expire
18. Use shortcodes, widgets or PHP to put ads on your site
Updates
Version 3.5 (Released on 08.06.2018)
* Fixed Bug : AdCenter Widget not working
* Fixed Bug : Geolocation list of country not working
* New Feature : Added Auto update functionality

Version 3.4.9 (Released on 12.02.2018)
New Feature : Added an option to display random ads for each AdZone. Setting can be found in the following location - WP Ad Center->Ad Zones->Auto Refresh Ad

Version 3.4.8 (Released on 12.12.2017)
* Impression not working
* Database error issue fixed

Version 3.4.7 (31.08.2017)
* Made compatible with WordPress v4.8.1
* Made compatible with PHP v7.1

Version 3.4.6 (13.01.2017)
* Fixed slider js loading issue on the frontend
* Integrated with wp-updates for auto updates

Version 3.4.5 (19.12.2016)
* solved issue of loading css and js file on all admin pages

Version 3.4.4 (04.11.2016)
* changed look and feel of dashboard of the Advanced Ads Manager Plugin For WordPress

Version 3.4.3 (24.10.2016)
* Solve Statistics issue and fixed warning messages

Version 3.4.2 (23.09.2016)
* Enhance dashboard look and feel to compatible with WordPress version 4.6
* Fixed warning messages

Version 3.4.1 (18.04.2016)
* Fixed issue with multisite

Version 3.4 (21.01.2016)
* New feature added to restrict campaign view by person impression

Version 3.3 (03.10.2015)
* New feature added to apply different rotating effects and time out for ads (When Auto Refresh Ad is set to Yes)

Version 3.2 (27.10.2015)
* New feature added to add text before and after adzone

Version 3.1 (14.08.2015)
* Fixed advertiser stats issue (when advertiser is added by admin)
* Fixed issue with campaigns data not getting displayed at backend

Version 3.0 (23.07.2015)
* Enhanced impression count by excluding bot counts
* Fixed Multiple & Single Banner issue for Auto Refresh Setting
* Few look & feel changes for admin and help text added

Version 2.9 (11.06.2015)
* Fixed statistics issues for advertiser
* Fixed responsiveness issues

Version 2.8 (07.04.2015)
* Added new functionality for admin to show default ad (When no other banners are uploaded for the particular AdZone)
* Resolved plugin activation warning
* Fixed minor issue for responsiveness
* Fixed issue with adzone display

Version 2.7 (12.03.2015)
* Added Geolocation for campaigns as well. Now admin can choose to have Geo-location either for adzone or campaign

Version 2.6 (23.01.2015)
* Added New functionality for Geolocation. While setting up an ad, if you need to show it in specific countries, you can now do that

Version 2.5 (06.01.2015)
* Show Campaign Start Date, End Date and Number of Expiry days left of the Campaign in Dashboard
* Filter Campaigns according to the number of Expiry days left

Version 2.4 (27.11.2014)
* Admin can enable/disable impressions display

Version 2.3 (14.11.2014)
* Now Administrator can delete all Statistics

Version 2.2(3.11.2014)
* Added support for "from Email-ID" to send emails

Version 2.1(30.10.2014)
* Multisite issue with payment button fixed

Version 2.0.0(11-Oct-2014 )
* Added Paypal Sandbox feature
* Added support for new recurring payment add-on plugin

Version 1.6.7(1-Oct-2014)
* Fixed the ad stats issue.

Version 1.6.6 (8-August-2014)
* Provided setting in admin for ad rotation
* Added rotation support for multiple banners

Version 1.6.5 (8-August-2014)
* Added support for auto rotating of ads

Version 1.6.4 (Released 4-July-2014)
* Updated PayPal checkout page to display zone name.
* Added feature to export statistics to excel.
* Feature added for sending emails to advertisers to notify of the adzone expiry

Version 1.6.3 (18-March-2013)
* Removed PHP short tags

Version 1.6.2 (13-March-2013)
* Fix for Enabled auto-hiding an ad after the maximum number of impressions is reached

Version 1.6.1 (6-Dec-2013)
* Fix for Advertiser statistics
* Admin can preview banner before accepting the advertiser request.
* Fix for Ad shortcode

Version 1.6 (23-Aug-2013)
* WPAdCenter is now responsive Ads Manager Plugin For WordPress and compatible with all mobile devices.