Carousel FX – Lightweight & easy to use Responsive WordPress Carousel Plugin.
Powerful, minimal loading impact & versatile Carousel Plugin.
It is a touch enabled WordPress plugin that lets you create highly customizable, stylish responsive carousel.
Ideal for portfolio and WooCommerce products. Convert your website into a captivating media-rich one.
---
 Powerful Carousel Features
Create carousel from featured images, posts or custom posts.
Support multiple content types (Images, Videos, Links)
Show single item or Multiple Items
Responsive display (carousel works on different devices – Desktop, Mobile, Tablets, Laptops)
Adaptive height display (Enable Auto Height)
Adjust width and height of carousel images
Control the gap between slides (For Multiple Item Slider)
Lazy loading (User Speed Experience of website is not impacted by Carousel FX)
Auto play of carousel images
Add carousel in the widget area.
Enable different effects like Fading
Easy navigation icons for next/previous slides
Accessibility ready – you can use tabs or keyboard to move between slides
Enable RTL (Right to Left Slides)
Control AutoPlay speed
Infinite scroll /loop sliding
Auto generate shortcodes – Use carousel on any page
Woocommerce compatible – Display customer testimonial as a carousel on your checkout page to convert more…
Different layouts – LightBox, Portfolio, Top navigation, normal carousel & image with description
---
Use Carousel FX To –
Images carousel using gallery image
Display different content – videos and post content
Easily show your work portfolio
WooCommerce products carousel
Using it as widget
---
Fully Responsive Carousel Plugin
Build attractive carousels that are fully responsive and is compatible with all browsers.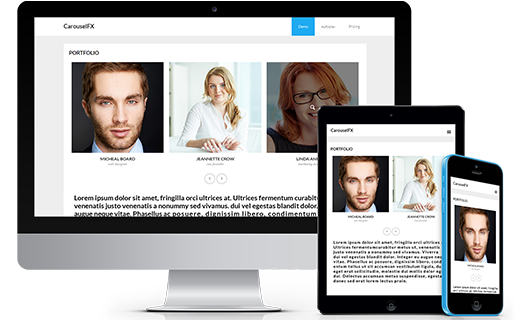 Multiple Layouts For Responsive WordPress Image Carousel
Organize your slides into multiple slideshows.
5 built-in layouts – LightBox, Portfolio, Top Navigation, Normal Carousel & Image with description.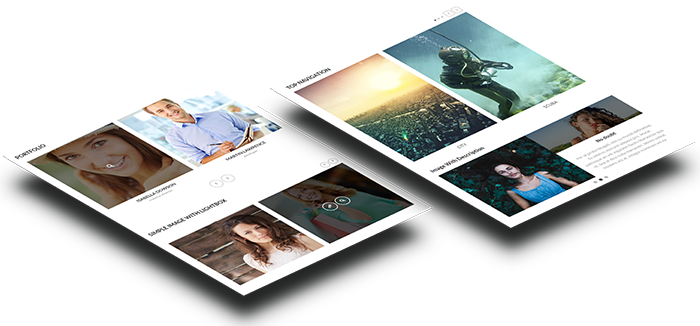 Autoplay functionality
Set the WordPress carousel plugin to auto-play. Set interval between slides, choose pause on hover to stop the particular slide temporarily.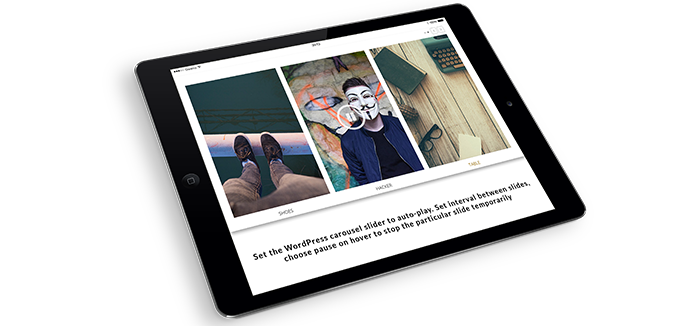 Multiple carousels in one page
Easily create, manage and embed multiple carousels on a post or a page. Add images or videos inside multiple sliders to show it all.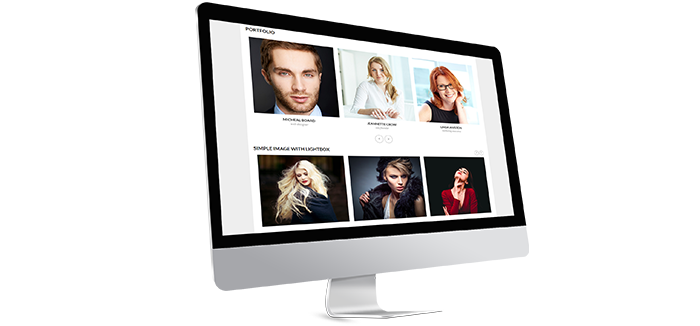 Use Carousel FX –Responsive Image Carousel For WordPress to create beautiful and easy carousels.
---
---
Updates
Version 1.5 (29.06.2018)
============================
Added plugin menu for auto-update

Version 1.4.1 (11.14.2016)
============================
-Removed Wpeka Login Form
Version 1.4 (05.13.2016)
============================
-Added new features such as: Rewind carousel, Autoplay, Pause on hover, Autoplay Interval, SlideSpeed and Lazyload.
-Improved Upload media Option for carouselfx -Responsive WordPress Carousel Plugin  .

Version 1.3 (05.11.2015)
============================
-Integrated with WPeka Admin Plugin

Version 1.2 (06.7.2015)
============================
- Added auto-update ( Ability to receive update notifications and update the plugin from your dashboard)
Version 1.1 (09.1.2015)
============================
- Added Video Upload option for all layouts.

Version 1.0 (24.9.2014)
============================
- Initial Version of Carousel FX -WordPress carousel Plugin.


.green-bullets li:before{color:#77B227}